Secret Garden Christmas Fair – CANCELLED
It is with great regret that we have made the painstaking decision to cancel our planned Christmas Fair on Sat 4th Dec.
This decision was made due to the upcoming forecast of more rain and thunderstorms. We take safety seriously and wish to
avoid any mishaps on slippery surfaces and vehicles becoming bogged in our already waterlogged grounds.
Our sincere apologies for any inconvenience caused. As there are masses of lovely plants ready for sale, please still take the
opportunity to visit the Secret Garden on another occasion and enjoy a cuppa and some of our great scones!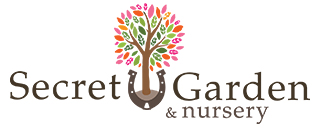 The Secret Garden is a not-for-profit 'Community Hub' situated
on 15 acres at the Western Sydney University campus in Richmond
The focus of our garden is to provide a space that draws community groups,
organisations and individuals from all walks of life together in a welcoming
environment that enables them to flourish and grow

We are…
A therapy garden
A community hub
A service for people of all levels of ability
A place to take inspiration for your own garden
A place to learn new skills
A place find peace and beauty in nature
A place to make lifelong friends
An experiment in social, sustainability and agriculture projects
Latest News
Nursery re-opens We are pleased to announce that from Friday the 1st of October 2021 The Secret Garden Nursery will be re-opening. [...]
Closure due to Covid lockdown Due to the NSW Government Covid Lockdown, the Secret Garden & Nursery and the One Mile Kitchen [...]
Two successful Autumn events The Secret Garden team have been very busy the last few weeks, with two of our major fundraising [...]
North West Disability Services
The Secret Garden & Nursery is managed by North West Disability Services (NWDS), a not-for-profit community organisation established in 1982. NWDS is a registered Charity and Public Benevolent Institution and is governed by a volunteer Board of Directors.
NWDS believes in the right of people with disabilities to live a full and valuable life within the community. NWDS fully implements and advocates for the appli­cation of the Disability Service Act and Disability Service Standards and complies with all Local, State and Com­monwealth Government requirements.
To find out more about Northwest Disability Services, click here