SECRET GARDEN NURSERY RE-OPENING
FROM 1ST OCTOBER 2021 – FOR PLANTS SALES ONLY
ALL FULLY VACCINATED CUSTOMERS WELCOME 
Proof of vaccination and face mask will be required for entry.
Please remember to wear your masks, sanitise, maintain social distance, and QR code in and out. 
As a disability facility we are maintaining full vaccination levels to keep everyone safe. Bathroom facilities will be closed to the public.
Click and collect is available for vulnerable / vaccinated customers
We have missed you all and hope to see you at the Secret Garden again soon!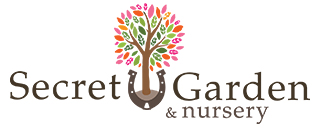 The Secret Garden is a not-for-profit 'Community Hub' situated
on 15 acres at the Western Sydney University campus in Richmond
The focus of our garden is to provide a space that draws community groups,
organisations and individuals from all walks of life together in a welcoming
environment that enables them to flourish and grow

We are…
A therapy garden
A community hub
A service for people of all levels of ability
A place to take inspiration for your own garden
A place to learn new skills
A place find peace and beauty in nature
A place to make lifelong friends
An experiment in social, sustainability and agriculture projects
Latest News
Scarecrow Festival & Christmas Fair – Saturday December 5th After a successful revival in 2019 of this much-loved community event, the Secret Garden [...]
Sydney Weekender story Check out the Secret Garden & Nursery as part of Sydney Weekender's 'Unlock the Secrets of the Hawkesbury' story. [...]
Gardening Australia visit There was much excitement on Monday & Tuesday this week as Costa and the team from Gardening Australia paid us [...]
North West Disability Services
The Secret Garden & Nursery is managed by North West Disability Services (NWDS), a not-for-profit community organisation established in 1982. NWDS is a registered Charity and Public Benevolent Institution and is governed by a volunteer Board of Directors.
NWDS believes in the right of people with disabilities to live a full and valuable life within the community. NWDS fully implements and advocates for the appli­cation of the Disability Service Act and Disability Service Standards and complies with all Local, State and Com­monwealth Government requirements.
To find out more about Northwest Disability Services, click here